Trending Now!
For 35 years DRS has delivered a comprehensive suite of software products and professional services to our Life Science clients.
---
From Clinical Study Document Management to Sample Operations we embrace current SaaS technologies and a commitment to providing high quality Professional Services that are unmatched in the industry... that's why we still partner with our first customer!
Learn more about DRS
DRS Corporate
Changing the way Pharma distributes samples...Founded in 1985. Developed PharmaSync® electronic samples tracking/ordering SFA...awarded U.S. Patent. Leader in Worldwide eTMF software deployments and OverSight with people-driven systems...
Commercial Operations & Samples Management
Experience DRS' advanced, multi-faceted samples tracking technology and people-driven system to maintain regulatory Compliance with PDMA legislation.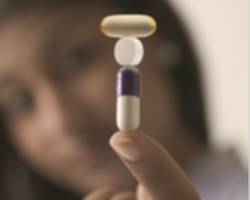 Virtual Sample Closet & Multi Channel Marketing
Requesting prescription drug samples, vouchers, coupons and educational materials begins with easy access into the DRS Virtual Samples Closet where the DRS Portal quickly facilitates your order...
TMF Audit Services
Proactively monitoring studies residing in your TMF while the DRS Audit teams' Risk-Based approach ensures that you are and remain compliant and inspection ready...
TMF Migration / Integration Services
Learn how and why our sponsor organization clients turn to DRS every time they need an experienced team to migrate / map their studies and verify TMF content.
Hosted eTMF & Outsourced Services
Capturing essential documents with our DRS eTMF portal and applying your metadata with the DRS Professional Services team provides confidence in a fully Inspection Ready TMF...